This bespoke flooring project was managed by our parent company, The Flooring Co.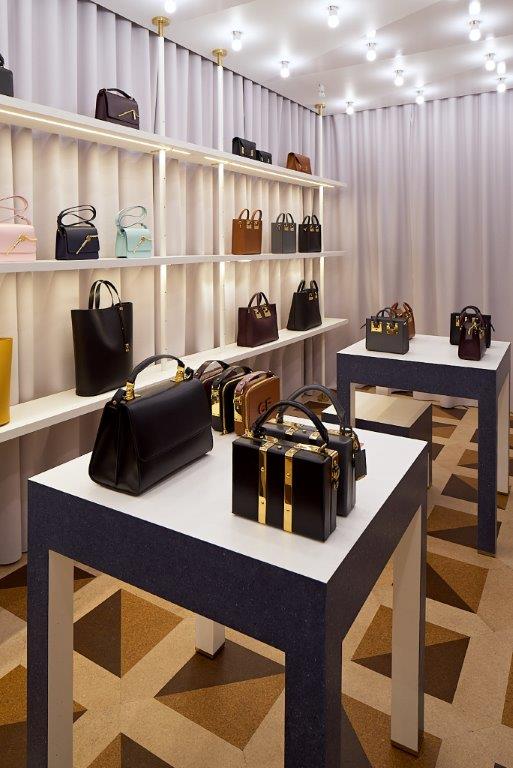 The Flooring Co was delighted to be a part of the team who launched Sophie Hulme's first boutique in the heart of London's Mayfair. The store, situated in the iconic Burlington Arcade, is a landmark for the British designer and our team of engineers were proud to play their part in helping her vision become a reality. As Sophie's website states, her studio "creates modern luxury designs, using invention and creative exploration." We attempted to match this ethic with the installation of a bespoke cork floor.
Considered by many to be old hat, cork flooring is actually one of the most environmentally sustainable and versatile floor coverings known to man. It is a great choice for luxury, bespoke flooring.
With a design by London based Maich Swift Architects, our team were tasked with crafting an elaborate arrangement consisting of 3 different colour stains on 3 different shaped pieces of cork. We decided to pre-cut the cork to aid installation and arrived on site with over 300 intricately cut sections of cork tile ready to be installed.
As you can see from the photographs of the project, the design and installation was a huge success and the talk of the store's opening soirée, so much so, The Flooring Co have now been tasked with an even more complex design elsewhere in London.
If you would like to discuss bespoke flooring options for your interior, please contact us. We sell and install a wide range of materials from polished concrete to wood and other natural flooring.